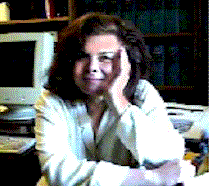 Allow me to introduce myself:
I have had my own civil litigation practice since 1980, with emphasis in:
Employment Law
Employment Discrimination
Sexual Harassment
Disability Discrimination
FMLA
Pregnancy Discrimination
Wage & Hour
Whistleblowing
Wrongful Termination
Contracts
My experience includes jury and non jury trials, arbitrations and mediations. I have also served as an arbitrator in 20 cases.
The law is a good deal more than a source of livelihood. I was trained to regard the law as a profession, requiring uncompromised dedication to the needs of the client. You have to work hard. You have to be aggressive. But that does not mean it all has to be cloaked in mystery. I strive to help my clients understand the workings, as well as the spirit, of the law. My experience has taught me that an informed client is the real key to positive results. My goals are to be able to serve the needs of the client.
I earned my Juris Doctorate at Loyola School of Law and have been a member of the California State Bar since 1979.
I also received a Bachelor of Arts in Mathematics at the University of Minnesota. Following my graduation from college, I worked as a programmer, systems analyst and senior engineer for a variety of aerospace companies.